---
About us
Our Story
It all started with an enthusiastic idea, and years of experience in the jewellery business combined with one passion; for gold. After many brainstorming sessions, Just Franky was born. With a name derived from the creative translation of the English word 'Frank', which literally means frank, and a timeless collection of unique gold jewellery, Just Franky took off. Brenda and Desiree had 1 goal in mind; to create precious jewellery and use it to capture the most beautiful, special and special moments forever in pure gold!
Our Craftmanship
Our jewellery is always handmade by renowned goldsmiths with years of experience. We only work with 14-carat pure gold, so the jewellery will stay with you for life. Our delivery time is on average 7 working days because your jewellery is made especially for you and tailored to your wishes. We design our designs ourselves and tailor them to our main requirements: timeless, unique and customisable.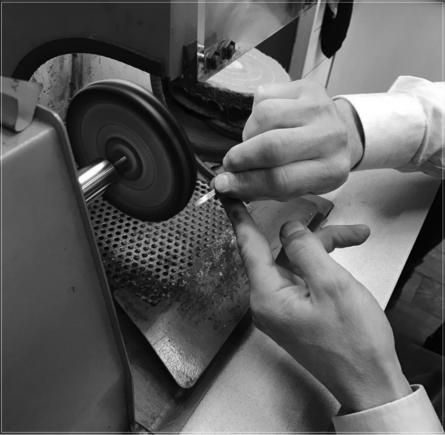 Our Jewellery
The pure gold, which you fully personalise to make it a unique piece of jewellery, special and just for you is what makes a piece of jewellery a Just Franky. Open your heart, tell your story and we will capture it for you forever. That is what Just Franky stands for. The moments you capture in gold are moments, memories or people you want to keep close to you forever. An engraving in your own handwriting, a letter from your love or family, a symbol that reminds you of a moment or person, everything can be incorporated into our designs. Discover the endless possibilities to personalise your perfect Just Franky into the unique and timeless piece of jewellery for you, and you will have your " loved ones " close to you forever from now on.